PRINT PRODUCTION & MANAGEMENT
Print Production and Management – Premium print collateral and assets is key to the success of a business and brand.
Goers Communications has always been relied upon by some of the largest brands for premium print solutions and products.
Our team of print production and management professionals combine the latest technology with traditional production processes to produce premium print solutions that will truly differentiate a brand in the marketing place. We do a variety of printing for bigger companies and help a lot of people with their printing needs.
From direct mailers to brochures, to grand format displays, kit fulfillment, and inventory management, and your professional printing needs. We provide basically anything you need to print, just let us know what you need.
We have fast and reliable services for printing and would love to satisfy your needs for whatever you need printed.  Be sure to check us out and what we do on more pages of our website. We would appreciate it a lot if you used us for your printing needs.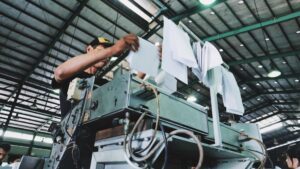 Contact us – Goers Communications at 773-481-2100 or [email protected] for all of your Printing needs.
Direct Mail Marketing
Print Collateral & Assets 
Custom Packaging
Large and Grand Format Displays
Event/Trade Materials and Displays
Complete finishing & Fulfillment 
Distribution & Inventory Mgmt.
Promotional Products